birmingham@steppingstonesnurseries.org

0121 748 6666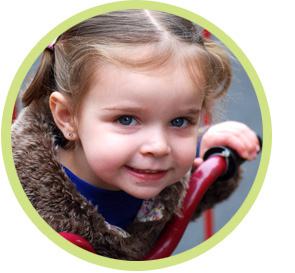 5th June 2018
---
25th May 2018
---
---
---
---
4th May 2018
After a morning of exploring colours…. Tiddlers continued their learning with mark making outside on the bikes.
---
Our little beauticians had fun at the beauty salon this week doing Robins hair and make up. They also enjoyed painting their nails…
---
30th April 2018
Preschool have been very interested in the life cycle of frogs by watching the frog spawn change into tadpoles….Some preschool children have even taken them home as pets!!… please send in pictures of your tadpoles at home by email, so the children can discuss with their friends
---
26th April 2018
After the children showing an interest in transport, the children enjoyed a trip on the bus to see the trains and planes….
---
14th March 2018
After a discussion about what the children wanted to be when they grew up….Pre-School children enjoyed making police cars, ambulances, fire engines and police boats from junk modelling, so they could pretend to be the emergency services to the rescue!!
---
9th March 2018
A lovely afternoon with Mum's and Nan's to celebrate Mother's Day
---
1st March 2018
Despite the weather children had lots of fun today sharing stories, making a beanstalk and dressing up as their favourite book characters to celebrating world book day !!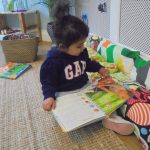 ---
23rd February 2018
---
16th February 2018
---
After seeing magpies and pigeons from the nursery window, the children continued their learning by taking binoculars outside to birdwatch in the garden. They looked for different kinds of birds, and talked about how they make their nests, and what they eat.
The children decided to collected twigs & leaves to make their own nests. They also made bird feeders to take home to put in their own gardens so they can continue to watch birds at home.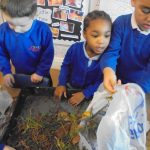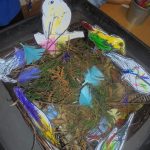 ---
9th February 2018
After thoroughly enjoying painting their feet and making footprints…. preschool children talked about how the texture of the paint felt on their feet. This was enhanced by adding cornflour and water so they could explore and describe the different textures to extend their vocabulary…children used language such as "it felt like slime", " it feels gooey", "it was cold".
---
After showing an interest from visiting the park with family, staff extended the children's learning by taking them on the bus to visit the park. They had lots of fun on the swings and slides, enjoyed a picnic and fed the ducks and swans too. Another fun packed afternoon at Stepping Stones Nursery!!
---
2nd February 2018
After buying a new tea set from the local charity shop, Tiddlers had fun making different tea's….
Exploring their senses they enjoyed smelling the different flavours, feeling the textures and extended their learning by painting with the tea bags!!
---
31st January 2018
---
30th January 2018
---
---
---
---
23rd January 2018
After feeding the babies in our home corner….it's time for a bath and ready for bed!!
---
---
21st December 2017
---
15th December 2017
---
8th December 2017
---
Let it snow…let it snow..let it snow!!
---
4th December 2017
SPECIAL OFFER!! – Book some extra sessions at a reduced rate (subject to availability & terms and conditions) throughout December, so you can do your last minute shopping and wrapping ready for the big day!!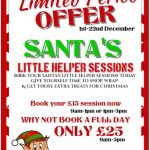 ---
28th November 2017
Children enjoyed a shopping trip for their favourite fruit and vegetables
---
---
Congratulations to Pre-School for baking the winning cake!!
---
1st November 2017
---