Our Team
What really makes our nursery so special are the people who work for us.We value all of our staff and the important role they play in caring and supporting children's learning.
Here is an introduction to those in charge of ensuring our nursery continues to thrive.
Ranjit Bains – Nursery Proprietor / Manager
I started in childcare over 25 years ago before I had a family of my own, working for a franchise which provided activity classes for preschool children. I took a career break whilst my children were growing up and returned to childcare once they became independant.  In 2006 we opened our Coventry branch which has successfully progressed to an outstanding setting. In 2010 we opened our Birmingham branch, with the same ethos, and I am proud to say after 5 years, and with the hard work and commitment of our fantastic staff team we are currently rated "GOOD" by Ofsted (June 2015).   I am passionate about providing quality childcare, in a safe stimulating environment that will allow each and every child to reach their full potential.Working within a great management team who share the same passion as myself, we work to continuously improve the service we provide. We operate on an open door policy with all our parents, and work in partnership to continuously improve the service we provide.
Qualifications – BA in Early Childhood Education Studies
---
Adele Stone – Nursery Manager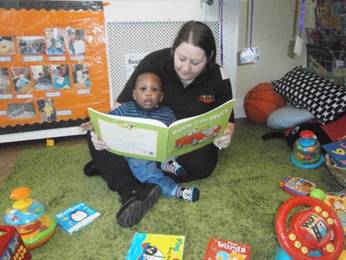 I joined Stepping Stones in January 2010 when the nursery first opened its Birmingham branch. I enjoy working with children of all ages but find  working with the babies particularly rewarding. Being part of their development from such an early stage, and watching them grow within the nursery really gives me a sense of achievement. As well as manage the nursery, I am also the designated safeguard person (DSL) and also the Health and Safety officer.
I am qualified to a level 4 in Children's Care Learning and Development, and I also hold a level 2 in Team Leadership. I am currently working towards my BA in Early Childhood Education Studies.
---
Natalie Owen – Deputy Manager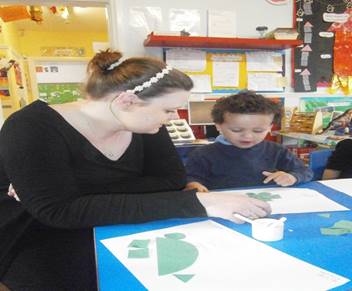 I have been working for stepping stones nursery since May 2012. . I have progressed within the nursery from a Nursery practitioner to Room Leader. Within my time here I have gained a great deal of experience with children and their families, creating bonds with parents and establishing children's individual needs and how to meet these. I find my job rewarding as I help children develop in all areas of learning. I work in the Pre-school room with children aged 3-5 years. I have an additional role of the EYFS Co-ordinator  which enables me to monitor children's profiles, and to ensure that the individual needs of the children are being met and planned for within their everyday routine. I am also the designated safeguard person (DSL)
I am qualified to a level 3 in childcare, and also hold my level 2 in Team Leadership. I am currently working towards my Early Years Foundation Degree
---